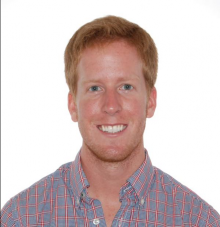 International Environmental Protection Specialist
U.S. Environmental Protection Agency
Please briefly describe your current job:
My focus is on addressing international marine pollution issues from a U.S. Government perspective, mostly land-based sources such as marine plastic pollution and ocean and coastal acidification, but also pollution from ships such as ocean dumping, deep seabed mining, ballast water, and others. I also work with international organizations such as United Nations Environment and the International Maritime Organization on representing and informing on U.S. Government interests and obligations in multilateral environmental agreements that the U.S. has ratified, such as Cartagena Convention on Land-Based Sources of Pollution in the Wider Caribbean, London Convention and Protocol, and the International Convention for the Prevention of Pollution from Ships. My role in these treaties and international fora is to help inform U.S. Government foreign policy from an EPA perspective on these issues.
What is your favorite part of your current position:
I especially like that I get to work on interesting, complex global environmental issues that don't necessarily have silver bullet solutions, and the opportunities I have to travel and collaborate with various U.S. federal agencies and also environmental authorities and stakeholders in other countries. My work also focuses on facilitating technical exchanges between international stakeholders and our experts here at EPA in order to help them better protect human health and the environment. I like meeting new people and collaborating with them and building excitement for efforts to address these problems.
How did your EAS education prepare you for your current job?:
I think EAS and the community at Georgia Tech fostered a rigorous understanding of the scientific principles that underpin the policy and standards discussed in my job and within the Agency. My job is largely about communication, so being able to communicate complex scientific principles for policymakers and for best government practices is essential to succeeding in this job and contributing to the Agency's mission.
What do you wish you had known as an EAS undergraduate in order to land the job of your dreams?:
Honestly, I always felt that EPA was the gold standard in working to reduce pollution and helping our country in protecting human health and the environment, but I never thought I would end up working here or even desired to. When I was at Tech, I was very interested in fluvial geomorphology and water resources engineering where field work and scientific research were the main drivers for my career path. After Tech, I attended the University of Florida for my Master's in Geography where I focused on erosion hotspots on restored rivers in South Florida as a vector for pollutants, and initially I thought I would get a PhD after that. Instead, I served as a Peace Corps Volunteer in the Philippines, where I worked with small fishing communities on sustainable fisheries and environmental protection and awareness raising. I loved communicating and meeting people from different cultures and backgrounds, all grounded in the same mission for environmental protection. The Peace Corps was something I had always wanted to do and at the time it really fit my skillset and my experiences prior to, so I decided to take that leap and it has shaped my environmental career ever since. This is what led me to work for the EPA on broad international policy directives for the U.S. Government. So I guess the advice I would give is that what you focus on in your undergraduate years will give you the tools to move forward and succeed, but it won't necessarily dictate the job that you must have for the rest of your life. While my broad focus is on environmental science, it pays to be open to the many ways you can work in the this broad field of environmental science and policy and still feel like you are making a difference and using your education.