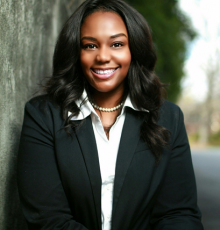 Environmental Compliance Specialist
Georgia Environmental Protection Division, Air Protection Branch
What is your favorite part of your current position:
I enjoy not being in the office all day. I spend a good amount of time preparing for sample collections and working at various outdoor field sites all over Georgia. The scenery can be quite beautiful and the day goes by quickly.
How did your EAS education prepare you for your current job?:
Courses such as geochemistry, field methods and working in Dr. Rodney Weber's lab as a research fellow, prepared me tremendously for my current job. Collecting water, soil and air samples, digging wells, performing various lab techniques with different equipment, analyzing data and writing papers/reports gave me the experience I that needed to perform my job effectively. Dr. Dana Hartley also played an important role in helping me figure out what I wanted to do post college and gave great advice on how to accomplish my goals.
What do you wish you had known as an EAS undergraduate in order to land the job of your dreams?:
The EAS field has MANY different job paths to choose from so start looking for jobs early! Not necessarily to apply to those jobs but more so to see what type of jobs are being offered and what the requirements are. Some jobs may fit your qualifications and experience perfectly and others not as much. By starting the job hunt early, you have time to gain experience or knowledge through classes, research opportunities, seminars, training, etc. Take full advantage of all the resources Georgia Tech has to offer!