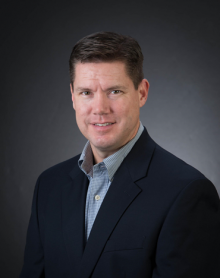 Please briefly describe your current job:
I was commissioned an officer upon graduating from Georgia Tech in 1996. My primary duties over the past 21 years include: 16 years as a Naval Aviator flying F-14 Tomcats and F-18 Super Hornet fighters aboard multiple aircraft carriers; 5 years as an Information Professional and Strategic Planner assisting the Department of Defense in planning and executing operations of strategic interest to the United States.
What is your favorite part of your current position:
My current work has a significant impact on the development of strategy and plans that directly contributes to the national security of the United States. So I feel that what I do actually makes a difference in keeping America safe. I also feel strongly that the type of people I work with are day-in and day-out some of the hardest working and talented Americans you will ever find.
How did your EAS education prepare you for your current job?:
My studies in EAS provided a foundation and a technical background that helped me in my role as a fighter pilot. Having studied atmospheric physics at Georgia Tech, I had a much better understanding on its impact to me while in the cockpit and during mission planning while deployed overseas. Further, my understanding of the earth sciences has helped shape my understanding of the environment where all of the strategic planning efforts I am involved with must be able to function in successfully.
What do you wish you had known as an EAS undergraduate in order to land the job of your dreams?:
"....to be successful, especially today, you need to arm yourself with as many advantages as possible.... participate in broadening activities....to develop [your] network"