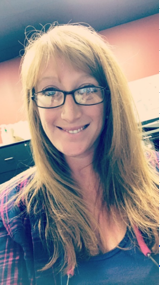 Manufacturing Environmental, Health and Safety Specialist
Please briefly describe your current job:
As an Environmental, Health and Safety Specialist for an automotive manufacturer, which supplies directly to big name companies like BMW, Paccar and Mercedes, my role is at the center of some of the most world class manufacturing in existence. In this position, I am responsible for ensuring my facility understands and complies with all local, state and federal regulatory requirements mandated by the Environmental Protection Agency (EPA) and the Occupational, Safety and Health Administration (OSHA). In order to do this, I work daily with employees and top officials of my company by engaging in activities directly related to the manufacturing floor, conducting employee and management training, attending state-wide environmental conferences, and by learning how to apply lean manufacturing principles in a way that supports enhanced environmental and safety performance.
What is your favorite part of your current position:
"My favorite part of my job is the ability to constantly learn and apply this knowledge to my everyday work. The manufacturing world is unique in that It is incredibly dynamic and high energy. Not a single day is the same, and it's very difficult to feel bored working in such an environment. New technology, fluctuating markets and customer expectations drive the way a facility will operate, and these changes affect every single person employed regardless of job responsibility. Such an environment forces you to grow as an employee and learn to quickly adapt to change. Much of the skillset I have learned working in manufacturing I have been able to apply to my everyday life. "
How did your EAS education prepare you for your current job?:
Although my focus was an atmospheric science/ meteorology track, I was exposed to many different potential fields within the earth and environmental science arena because of the program's multi-disciplinary approach. An unexpected change in direction after graduation left me in a situation where I needed to take a slightly different path than I had originally intended. Had it not been for the environmental exposure I'd had through my studies and research assistant positions, I would have never been prepared for such a change.
What do you wish you had known as an EAS undergraduate in order to land the job of your dreams?:
Something I wish I had known during my undergraduate time is how difficult it is to go back and pursue a higher education degree once you have made the transition from an undergraduate to a full time working professional. The opportunity was available to me to pursue my master's degree with an additional year of school, but I decided not to do this because I was so ready to be out! Flash forward 9 years later, I am just now in the process of attempting to obtain my master's in Environmental Engineering, which has proved to be quite difficult while maintaining a full time job and life outside of work.