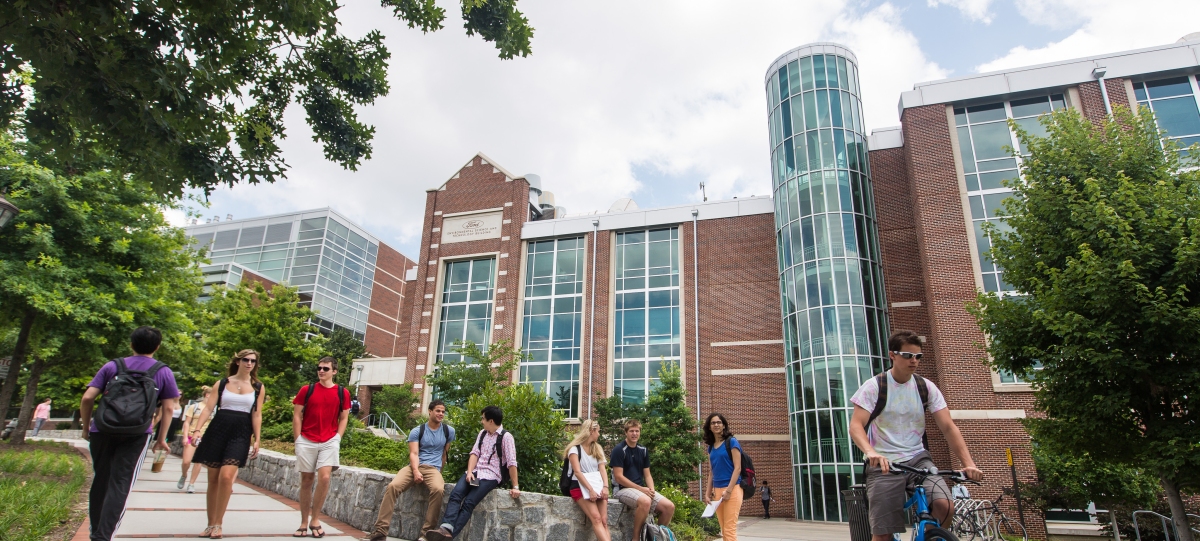 EAS Address
Located in Ford Environmental Science & Technology Building (ES&T):
311 Ferst Drive
Atlanta, GA 30332-0340
Phone: 404-894-3893
Fax: 404-894-5638
For more information see the online Campus Map
Parking
(Parking and Transportation; (404) 894-9645)
There are several parking options available on campus. The closest paid visitor lots are
Area 4: State Street & Ferst Drive
Area 5: North Campus Parking Deck
For more information about parking and pricing, please visit the Visitors|Parking & Transportation website.
Public Transportation & Tech Transit Service
Due to the shortage of parking on campus, visitors to EAS are strongly encouraged to use public transportation if possible.
From Hartsfield-Jackson International Airport, board any MARTA train and exit at either the North Avenue or Midtown Station. You do not need to change trains.
The North Avenue and Midtown MARTA stations are approximately a 20-30 minute walk from the Environmental Science and Technology Building (ES&T). If you would like to walk, exit the North Avenue MARTA station on North Avenue and walk west, across the Downtown Connector (Interstates 75/85) overpass. After crossing the interstate, turn right on Techwood Drive, beside the Georgia Tech stadium. Walk north to Ferst Drive (the first light after Fourth Street). Turn left on Ferst Drive and walk past the Russ Chandler Stadium and Cherry Street. ES&T is on the right. Enter on the west (left) side of the building. Once in the atrium, turn right and go down the hall, through the double doors to Room 1176.
If you prefer to ride, Monday through Friday from 5:45 AM until 11:00 PM and on Saturdays from 10 AM until 6 PM, as well as Sundays from 3:00 PM until 11:00 PM, Georgia Tech operates a free shuttle (Stinger) service (the schedule will vary depending on whether classes are in session).
The Tech Stinger Shuttle service includes several circulator routes going in opposite directions moving around the perimeter of the campus and along Ferst Drive. Please note, service is available Monday through Friday and will vary depending on whether classes are in session. There is no service while Georgia Tech is closed.
For more information about the routes (Red, Blue, Green, Gold, etc.), please visit Stinger Bus Routes.