Recent News

Season 3 of the College of Sciences podcast ScienceMatters launches with new stories of curiosity and discovery.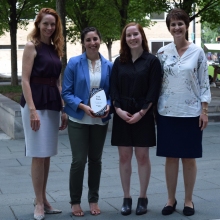 Team proposed energy-savings initiatives for the Institute of Bioengineering and Bioscience Building.
Employment Opportunities
The School of Earth and Atmospheric Sciences at Georgia Tech invites applications for tenure-track faculty positions in Solid Earth Geosciences/Planetary Sciences and Atmospheric Chemistry/Aerosols & Clouds.
Evolution of Complex Life Conference
Registration is now open for the 2019 Evolution of Complex Life conference! Apply Now.