Recent News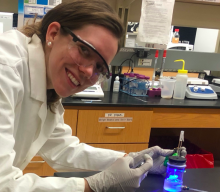 When it comes to gas clathrates — collections of water molecules that can trap gas inside a lattice-like crystal structure — science sees them as potential friends and foes.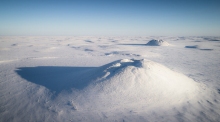 Researchers have found evidence of 'pingos' on Ceres, which could lead to new insights about the role of water in shaping the geology of icy bodies elsewhere in the solar system, as well as a better understanding of impacts of pingos on Earth's climate.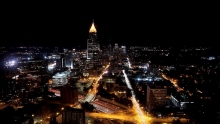 Students brainstorm strategies to deliver cost savings that significantly reduce the carbon footprint of large organizations — by millions of pounds of carbon dioxide.
Upcoming Events
There are no upcoming events at this time. Please come back later.
Summer Undergraduate Research
NSF-Sponsored REU Program
Broadening Participation in Atmosphere Science, Oceanography and
Geosciences (AOG) Undergraduate Research
Atlanta, GA – May 17 to July 24, 2020
Application Deadline: February 15, 2020 Apply Now.