Recent News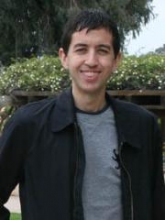 JC Gumbart explains the power of molecular simulations in ScienceMatters Season 3 Episode 9.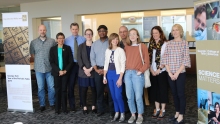 "The essence and beauty of science is that it is a collective effort that spans generations," Dean Lozier said in remarks at the opening of the 'ASTOUNDING ELEMENTS' exhibit in the Georgia Tech Library.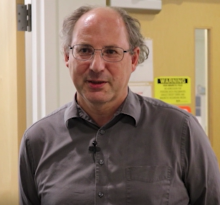 Principle research scientist in the School of Chemistry and Biochemistry shares his favorite element.
Employment Opportunities
The School of Earth and Atmospheric Sciences at Georgia Tech invites applications for tenure-track faculty positions in Solid Earth Geosciences/Planetary Sciences and Atmospheric Chemistry/Aerosols & Clouds.
Summer Undergraduate Research
NSF-Sponsored REU Program
Broadening Participation in Atmosphere Science, Oceanography and
Geosciences (AOG) Undergraduate Research
Atlanta, GA – May 17 to July 24, 2020
Application Deadline: February 15, 2020 Apply Now.