Welcome to the School of Earth and Atmospheric Sciences at Georgia Tech!
Explore our website to discover more about our graduate and undergraduate programs, research, and upcoming events and news.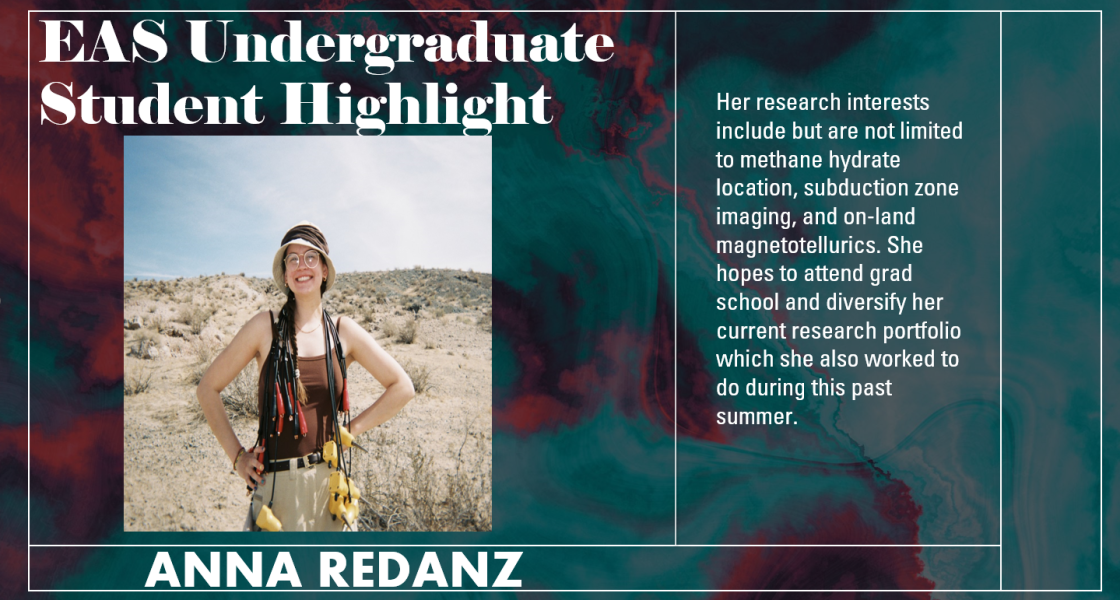 Anna Redanz is a Fourth year EAS major with a focus in geophysics graduating this fall. Anna has been doing research under Dr. Naif as a member of the electromagnetic geophysics lab since the fall of 2021.