Laurel Freeman
-
October, 2020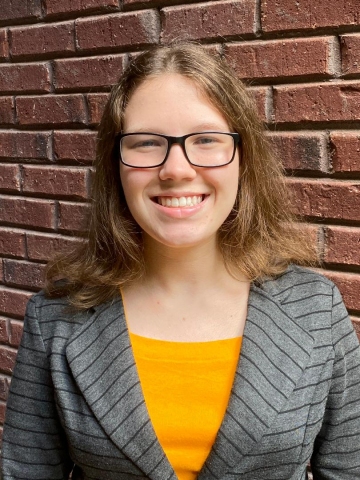 Laurel Freeman is a third year EAS Major with a concentration in Meteorology. Her academic interests include severe thunderstorm development and short to medium range forecasting. Aside from academics, she is on Georgia Tech's nationally ranked WxChallenge team, a member of the Association for Environmental Engineers and Scientists, a participant in intramural softball, and involved in the Baptist Collegiate Ministry. In her free time, she enjoys reading, walking, cooking, baking, journaling, playing cajon, weather photography, and cheering on Georgia Tech and Atlanta sports teams. She hopes to work for the National Weather Service after college and improve severe weather warning systems.
Jackson Sims
-
September, 2020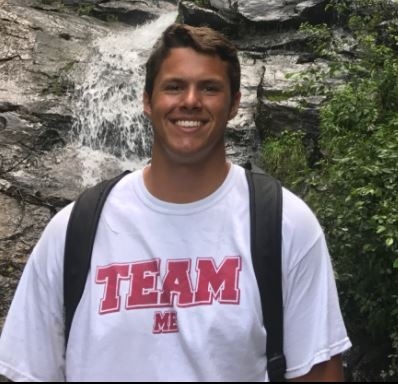 Jackson Sims is a fourth year EAS major with a focus in meteorology planning to graduate in the Spring. He grew up on a farm in Palmetto, GA working with his granddad, which fostered his interest in meteorology as the weather always played a role in what they would be doing each day. He was an MSE major for his first three semesters at Tech until he heard about and switched into EAS. He has been involved with the Baptist Collegiate Ministry on campus. His research interests are centered around how synoptic and mesoscale weather phenomena and large-scale atmospheric circulations impact the agricultural industry, as well as their associated resource availability and social issues. He will get to dive into those research interests this Fall with Dr. Christ and is planning to pursue a practical internship with the National Weather Service in the Spring. He is very grateful to God, his family and friends, and his professors who have helped him get to where he is today.
Manlin Xu
-
August, 2020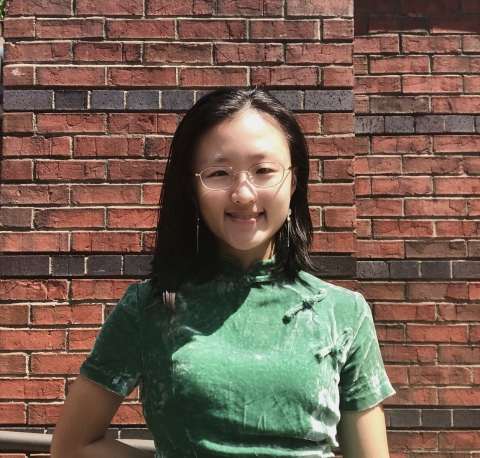 Manlin Xu is a second year EAS major with academic interests in environmental science, specifically climate science and oceanography. She conducts research with Dr. Jennifer Glass and PhD candidate Abigail Johnson on microbial protein interactions with gas hydrates as part of the NASA Exobiology program. She is involved in the vertically integrated team conducting research on the Kendeda Building. Her team focuses on sustainable building materials production and processing. They are interested in experimenting with wood acetylation and processing measures to minimize the emission and maximize the dimensional stability of the wood used for living buildings. She looks forward to going to France next spring for Tech's International Plan, meeting new people and embarking on new adventures. She is a member of Wreck, Tech's women's ultimate frisbee team. She also tutors for Georgia Tech's Athletic Association. In her free time, she enjoys hanging out and exploring Atlanta with her friends, as well as trying new foods.
Dorien Minor
-
July, 2020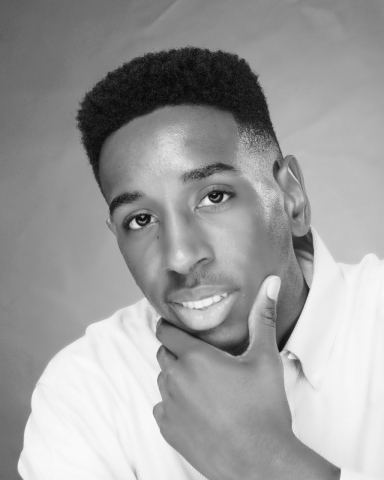 Dorien Minor is a third year EAS major with a focus in Meteorology, and has academic interests in tropical cyclogenesis, numerical weather prediction and climate dynamics. Dorien is an active member of the American Meteorological Society (AMS); he will serve as the President of Georgia Tech's AMS Student Chapter, StORM Club, beginning in Fall 2020, and he attended the 100th AMS Annual Conference in January. At Georgia Tech, Dorien is part of the Georgia Tech WxChallenge team, which ranked 6th in the nation during the 2019-2020 season, and is also a member of the National Society of Black Engineers, African American Student Union, and the Association for Environmental Engineers and Scientists. To complement his interests in weather forecasting and broadcasting, Dorien began a weather broadcasting account on Instagram called EAS Finesse. After college, Dorien plans to begin his career as a broadcast meteorologist with the ultimate goal of beginning his own STEM-based television network. Outside of meteorology, he enjoys playing basketball, playing the piano and percussion, and spending time with friends.
Madeline Scheinost
-
June, 2020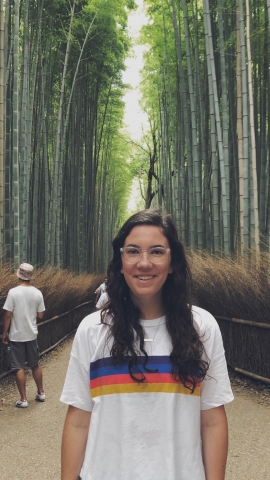 Madeline Scheinost is a fourth year EAS major who graduated in May 2020. Her primary academic interests include meteorology and climate science. She served as a TA for EAS 1600 and interned for a semester at CNN in their weather department. She now works as a freelancer for CNN. She was a member of Georgia Tech's Women's Lacrosse team, and an active member in her sorority, Kappa Alpha Theta. After graduation, she plans to pursue a Master's of Science in Analytics at Georgia Tech. In her free time, she enjoys walking the belt line, spending time with friends, and hiking.
Amy Weng
-
May, 2020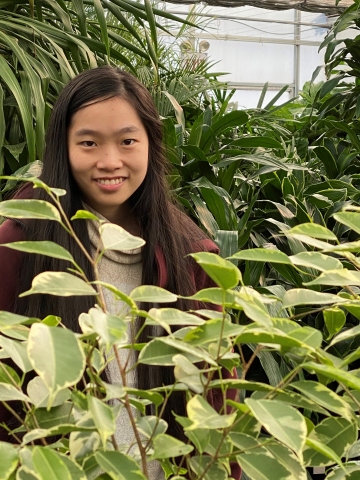 Amy Weng is a fifth year EAS undergraduate major working in research with Dr. Takamitsu Ito for the past year on CMIP6 ocean modelling data. She changed major in her third year at Georgia Tech to EAS because she wanted to learn more about clouds, weather, and Earth processes. She is now interested in an ocean-focused career. This semester she worked with a group of fellow students in the Carbon Reduction Challenge run by Dr. Kim Cobb, where they communicated with Waffle House on reducing their carbon footprint. Their current plan, if all proceeds smoothly, estimates around 180,000 lbs of carbon saved per year. In her free time, she enjoys making art, online gaming, identifying bugs, and watching hammy popcorn-pusher movies with friends.
Mckenzie Lane
-
April, 2020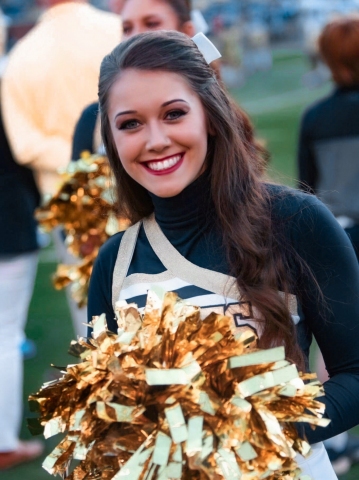 Mckenzie Lane is a 4th year EAS major with academic interests in geology and geophysics. She conducted undergraduate research with Dr. Ken Ferrier on factors affecting chemical depletion and weathering rates of soils. She completed an internship with NASA's SUPPR program studying chaotic tumbling and spin evolution in Mars's moons Phobos and Deimos in summer 2019. Her work resulted in a second authorship on her first published paper in the journal Icarus. She attended the 2019 AGU Fall Meeting in December 2019 to present this work. Last spring, she had an incredible time on the Pacific Program studying abroad in Australia, New Zealand, and Fiji. Her extracurriculars include GT's Earth sciences Honor Society, Sigma Gamma Epsilon (SGE), Greek Life on campus as a member of Phi Mu, and Tech's cheerleading team for her first two years. In her free time she enjoys playing video games, collecting rocks and crystals, playing with her cats, and discovering new places to eat.
Madeleine Hardt
-
March, 2020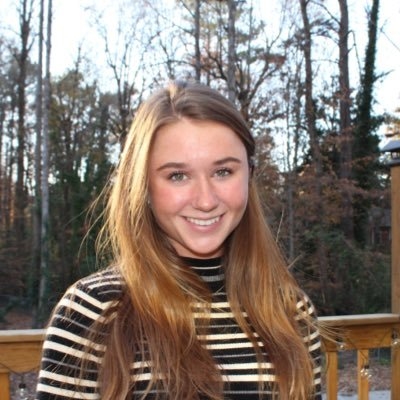 Madeleine Hardt is a second year EAS major with a minor in French and biology. Her academic interests include climate change, ocean sciences, and environmental health. She is currently studying environmental sustainability abroad in Australia, New Zealand and Fiji on the Pacific Program. She conducts research with Dr. Kim Cobb and Dr. Hussein Sayani on paleoclimate in the tropical Pacific using ocean corals and is a recipient of the Rutt Bridges Undergraduate Initiative Award. She was also involved in a VIP research project concerning the human-elephant conflict in Africa under Andrew Schultz. Last summer, she embarked on an Academic Search for Knowledge in Cyprus, where she met with various political figures to better understand the Cyprus Problem. Her team received an Honorable Mention in the Carbon Reduction Challenge for their weatherization project with Agnes Scott College. She enjoyed serving as the service chair of the SGA Sustainability Committee and as a Fundraising Liaison for GT For the Kids. She also competes with the GT Novice Women's Crew team and works as a communications assistant for the Global Change Program. In her free time she enjoys rock climbing, weight lifting, exploring Atlanta with friends and, of course, scuba diving if she gets the chance.
Elise Koepke
-
February, 2020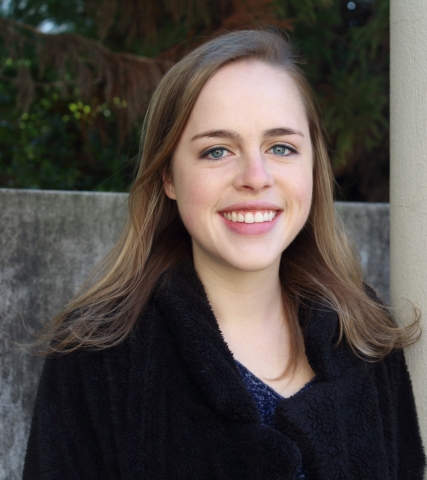 Elise Koepke is a 4th year EAS major with minors in Public Policy & Global Development. Her primary academic interests include climate science and sustainability. She has conducted undergraduate research with Dr. Ellery Ingall developing electrodialysis systems to optimize the recovery of dissolved organic matter from seawater. This past summer, she spent the semester studying sustainable development in various cities across Japan. She is a TA for EAS 2600 and GT 1000, and is a coach in the Excel Program. She is also the President of Sigma Gamma Epsilon (SGE), Tech's undergraduate earth sciences honor society. After graduation, Elise plans to attend law school to study environmental law and apply her earth sciences background to environmental justice issues. In her free time, Elise enjoys running, spending time with her friends, and exploring the Atlanta food scene.
Christina Lu
-
January, 2020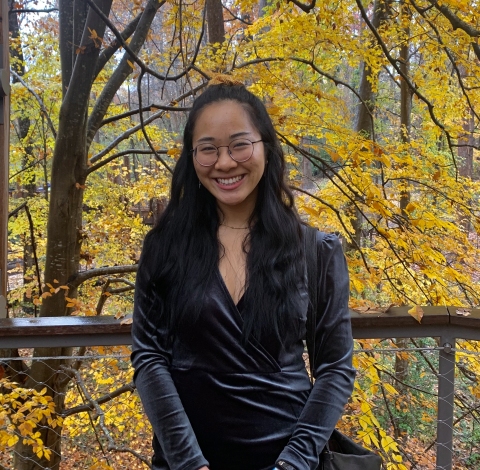 Christina Lu is currently a 3rd year Earth and Atmospheric Sciences major and Public Policy minor. Her strongest earth science interests are geochemical processes and oceanography. She conducts research with Professor Taka Ito on the relationship between changing Southern Ocean wind stress and its effects on carbon uptake. She plans to apply her knowledge and experience working in the scientific community to the policy-making sphere to implement sustainable, evidenced-based changes in existing environmental regulations. After graduation, she plans to attend law school and study Environmental Law. From Georgia Tech, she hopes to take away the skills taught to me by professors and mentors that she can use to succeed in law school. She has TA'd for EAS 2600 Earth Processes lab twice, and is also Secretary of Sigma Gamma Epsilon (SGE) national honor society for earth sciences. She is one of the founding members for the Phi Alpha Delta (PAD) international law fraternities and has taken on the executive role as Secretary for this organization as well. In her spare time, she loves going to the Campus Recreation Center and working out with friends. She enjoys hiking, biking around Atlanta, and spending time outdoors in general. To release stress from academics, she enjoys watching movies with my friends, and spending time with her family back at home.
Pages