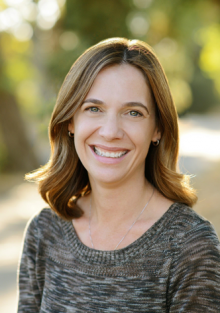 Hydrologist, Water Resource Specialist
Please briefly describe your current job:
The State Water Contractors is a non-profit association of 27 public water agencies, collectively serving 26 million residents, 750,000 acres of farmland, and businesses throughout California. As a Water Resource Specialist with the State Water Contractors, I review, analyze, and provide technical expertise on statewide issues that may potentially affect the California State Water Project's ability to store and deliver water supply, including litigation, fisheries, regulatory, and infrastructure issues. Additionally, I perform and review technical and modeling analyses of water supply operations with varying infrastructure as well as under varying hydrologic and regulatory conditions.
What is your favorite part of your current position:
My favorite part of my current position is the variety of technical issues I work on. The field of hydrology and water management encompasses many aspects of science and society, including geophysics, geochemistry, biology, and modeling as well as many types of legal and political considerations.
How did your EAS education prepare you for your current job?:
My EAS education was invaluable for preparing me for my current position. In a general sense, my EAS education taught me how to creatively problem solve by looking at problems from different perspectives and finding unique and durable solutions. Specifically, the courses offered through the EAS program provided a strong technical foundation for understanding all aspects of my profession, from understanding weather and climate patterns to the biogeochemical cycles of constituents like nitrogen and methylmercury. The course on environmental modeling was particularly valuable, since that is the foundation of my career. In addition to the class work, I was able to participate in a variety of field work and lab work, which taught me basic skills I've used throughout my career. The professors were both knowledgeable and supportive and provided many opportunities to work on focused research projects that fit well with my indivicual interests.
What do you wish you had known as an EAS undergraduate in order to land the job of your dreams?:
The EAS undergraduate program provided a strong technical foundation, but I needed focused classes through my master's program at UC Davis to be able to translate that to an applied career. Courses on environmental law and water management through my master's program were an important addition to my education.