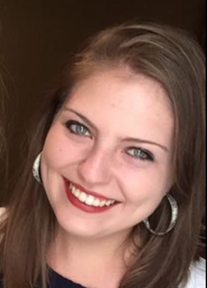 Please briefly describe your current job:
I am a Meteorologist at CNN. Specifically, I am a Weather Producer. I help find the big weather stories, create corresponding graphics for on-air, answer phone calls regarding these weather events for the digital writers, help write digital pieces, run the cameras and microphones, and assist the On-Air Meteorologist to compile a compelling and accurate weather story.
What is your favorite part of your current position:
My favorite part about this position is when an odd weather event occurs. I love teaching, and when situations such as a hurricane transitioning to a post-tropical cyclone arise, the phones blow up with program producers or digital writers asking for the differentiation. I love being able to explain things that I've learned from my field to others in coherent ways they can understand, whether in the form of words or graphics.
How did your EAS education prepare you for your current job?:
Each job or internship I've ever had has directly played a role in my attainment of the next. Physics of the Weather and the Introduction to Meteorological Analysis and Forecasting were incredibly important classes to me. They really focused on the basics of meteorology and ensured you left that course with a full understanding. This knowledge made me comfortable enough to apply for an internship with WSB-TV. In the summer of 2015, I interned at WSB-TV. Although this wasn't necessarily the path I thought I wanted to go down, I learned a lot. If nothing else, it taught me how to be a great presenter and how to speak to a group of people with confidence in my knowledge. Without this internship, I would have never landed the internship at CNN, which led to my current position with the company.
What do you wish you had known as an EAS undergraduate in order to land the job of your dreams?:
Networking is everything. Being social is everything. It is not enough to simply attend events with "big-wigs". You must engage and be social. Social skills are incredibly important. For this reason, I highly recommend having at least one customer service job during your years in college. Being able to adequately communicate your ambitions and research interests to a group of professionals will get you very far. Similarly, get as much experience as you can, whether in the form of researching or internships.