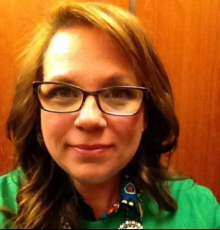 Learning Sciences PhD student
University of Illinois-Chicago
Please briefly describe your current job:
I research the interaction of students and teachers that impact motivation in science classrooms.
How did your EAS education prepare you for your current job?:
My EAS degree afforded me the opportunity to be a high school science teacher. Without this experience I would not be able to effectively research the high school classroom environment. Additionally my time in EAS and GT gave me many different research opportunities that has prepared me for this very diverse type of research work.
What do you wish you had known as an EAS undergraduate in order to land the job of your dreams?:
If you want to be a teacher, take teaching certification courses.