Namrata Kolla
-
September, 2015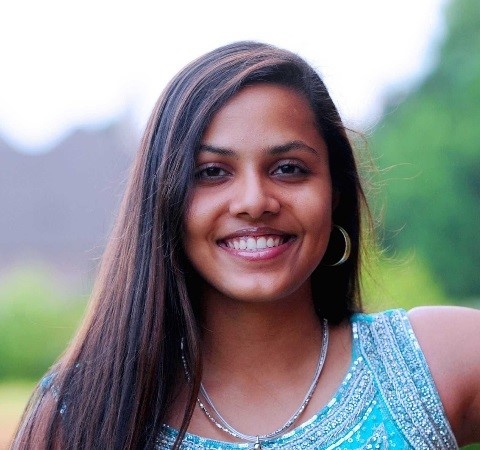 Namrata Kolla is a 4th year student double-majoring in Earth and Atmospheric Sciences and Public Policy. She says that Dr. Dana Hartley, Dr. Richard Barke, and Ms. Leslie Ross have been her greatest mentors through college. Namrata is currently researching the crossroads of earth sciences and public policy, such as how to quantify the negative social effects of environmental damage or how to improve the communication between scientists and policymakers.She is also researching the predictability and long-term trends of ocean acidification with Dr. Emanuele Di Lorenzo.
Some of her notable achievements include joining the President's Scholarship Program as a "Walk-on" Stamps scholar last semester and being chosen to be part of the 113th Congress' Stennis Center program. She has also co-authored a paper with Congressman Sanford Bishop about Georgia's chicken industry. Along with being the co-chair of External Relations for the Mental Health Student Coalition for Georgia Tech she is also co-chair of Talks@Tech for Omicron Delta Kappa honor society. Talks@Tech is an initiative that brings international political leaders to campus to discuss controversial, global issues not discussed in the classroom. Namrata was also the co-chair of the SGA Sustainability Committee last year where she created the first-ever Greenovation and made Green Alliance an established component of Tech's environmental movement.
When she's not studying or in meetings, Namrata enjoys spending time with her first-year residents as a Peer Leader (RA) in Howell Residence Hall. She goes on to say, "I also enjoy watching Game of Thrones and The Walking Dead, going through TIME's Top 100 books of all-time, and trying out new physical hobbies, the most recent one being salsa-dancing."
Lauren Merrit
-
January, 2015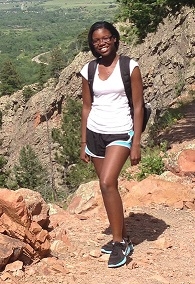 Lauren Merritt is a 4th year student in Earth and Atmospheric Science concentrating in Meteorology. Her interests include severe weather, aviation, and mathematics. She first became interested in meteorology in the 4th grade when she read books about severe weather and natural disasters. Her freshman year in college she volunteered at the National Weather Service in Peachtree City, where she shadowed forecasters and learned how to launch weather balloons. During her sophomore year, she researched at GTRI in the Severe Storms Research Center in the Sensors and Electromagnetic Applications Laboratory. There she researched different audio signatures in thunderstorms. Her junior and senior year she interned at The Weather Channel and was a TA for EAS 1600. She is currently a TA for Atmospheric Chemistry and researches hurricanes with Dr. James Belanger. She is also finishing her Bachelors degree and is enrolled in the B.S./M.S. program working towards her Masters degree in Meteorology. After graduate school, she would like to work at The Weather Channel, Delta Airlines, or continue to do research in severe weather.
Pages