Elise Koepke
-
February, 2020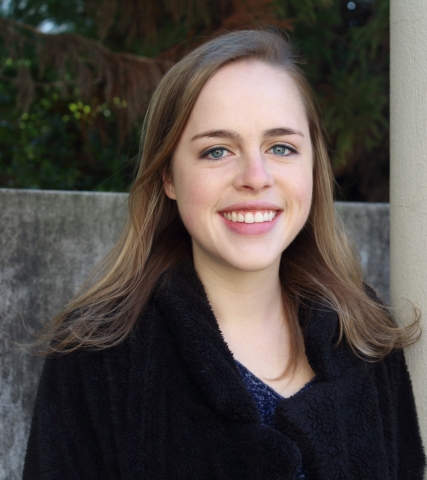 Elise Koepke is a 4th year EAS major with minors in Public Policy & Global Development. Her primary academic interests include climate science and sustainability. She has conducted undergraduate research with Dr. Ellery Ingall developing electrodialysis systems to optimize the recovery of dissolved organic matter from seawater. This past summer, she spent the semester studying sustainable development in various cities across Japan. She is a TA for EAS 2600 and GT 1000, and is a coach in the Excel Program. She is also the President of Sigma Gamma Epsilon (SGE), Tech's undergraduate earth sciences honor society. After graduation, Elise plans to attend law school to study environmental law and apply her earth sciences background to environmental justice issues. In her free time, Elise enjoys running, spending time with her friends, and exploring the Atlanta food scene.
Christina Lu
-
January, 2020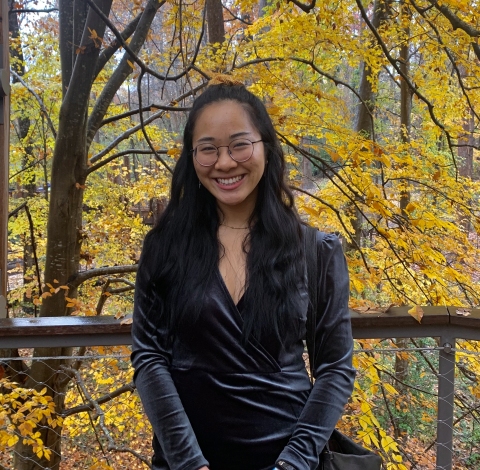 Christina Lu is currently a 3rd year Earth and Atmospheric Sciences major and Public Policy minor. Her strongest earth science interests are geochemical processes and oceanography. She conducts research with Professor Taka Ito on the relationship between changing Southern Ocean wind stress and its effects on carbon uptake. She plans to apply her knowledge and experience working in the scientific community to the policy-making sphere to implement sustainable, evidenced-based changes in existing environmental regulations. After graduation, she plans to attend law school and study Environmental Law. From Georgia Tech, she hopes to take away the skills taught to me by professors and mentors that she can use to succeed in law school. She has TA'd for EAS 2600 Earth Processes lab twice, and is also Secretary of Sigma Gamma Epsilon (SGE) national honor society for earth sciences. She is one of the founding members for the Phi Alpha Delta (PAD) international law fraternities and has taken on the executive role as Secretary for this organization as well. In her spare time, she loves going to the Campus Recreation Center and working out with friends. She enjoys hiking, biking around Atlanta, and spending time outdoors in general. To release stress from academics, she enjoys watching movies with my friends, and spending time with her family back at home.
Rachel Walter
-
December, 2019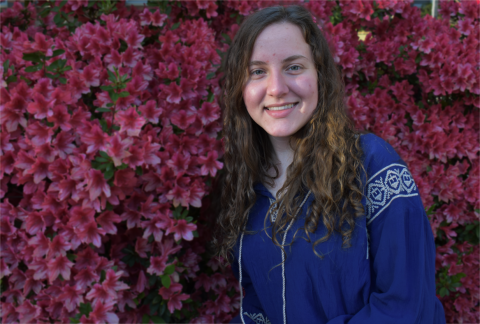 Rachel Walter is a third year EAS major with a minor in biology and interests in environmental science and oceanography. As part of her undergraduate research, she is working with Dr. Kim Cobb, Dr. Hussein Sayani, and the PAGES CoralHydro2k group to reconstruct tropical hydroclimate over the 20th century using corals. She has presented her work in this group both at a workshop at the 13th International Conference on Paleoceanography and at the EAS Graduate Student Symposium, and she is the recipient of the Rutt Bridges Undergraduate Initiative Award and the President's Undergraduate Research Award. She is also the treasurer of Georgia Tech's earth science fraternity, Sigma Gamma Epsilon. In her spare time, she enjoys reading, playing games with friends, and traveling to new places. She plans to work toward a higher degree in environmental science or oceanography.
Alexis Wilson
-
November, 2019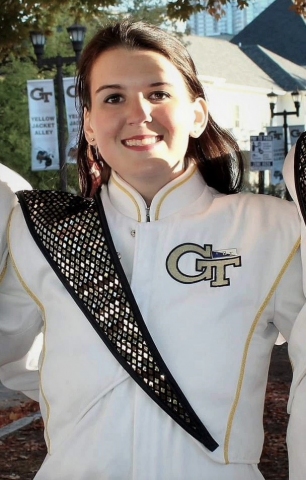 Alexis Wilson is a 3rd year Earth and Atmospheric Science undergrad student with research interests in remote sensing, climate dynamics, and tropical meteorology, specifically tropical storms and hurricanes. Over the past spring and summer, she studied at the University of Leeds in Leeds, England. She is an active member of the American Meteorological Society (AMS) and Students Observing and Researching Meteorology (StORM) club, and she is often seen at the EAS front desk as a Student Assistant. She is also a proud member of the Georgia Tech Yellow Jacket Marching Band as a section leader of the Front Ensemble and as a uniforms lieutenant, on top of being an active sister and Corresponding Secretary of Tau Beta Sigma, National Honorary Band Service Sorority. In her free time, she enjoy reading, politics, and pestering her friends and family with interesting weather facts and photos.
Emma Brown
-
October, 2019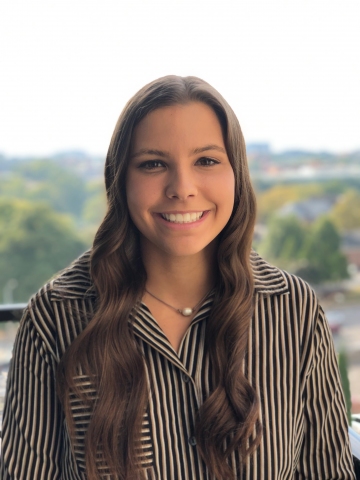 Emma Brown is a third year EAS major with research interests in geochemistry and icy bodies, specifically what makes a planet habitable. She recently got back from a trip doing fieldwork in British Columbia, Canada where she collected samples from chemically "weird" lakes as part of an OAST (Oceans Across Space and Time) project. She will spend the rest of the semester performing ion chromatography on the samples for her research under Britney Schmidt. Next semester she is thrilled to have the opportunity to go back to British Columbia and experience fieldwork in the ice (and -30⁰F!). Her other involvements in EAS are StORM club, being a TA for Earth Processes, and a former student assistant. Some of her favorite things to do include reading science fiction, playing on an intramural soccer team and of course, drinking coffee. In the future, she plans to attend graduate school for a PhD in planetary science.
Gigi Pavur
-
September, 2019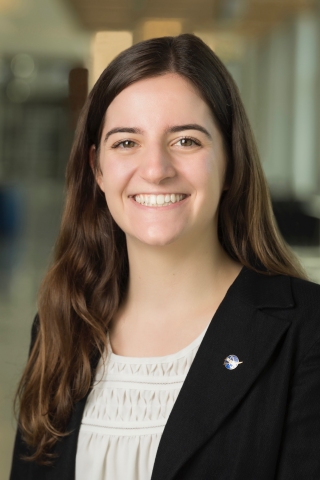 Gigi Pavur is a 4th year undergraduate EAS major with research interests in Earth observations, remote sensing, and natural disasters. She spent her summer after sophomore year interning at NASA Headquarters in Washington, DC with the Earth Science Division's Applied Sciences Program. This past summer, Gigi was a part of the NASA DEVELOP program at NASA Langley Research Center. Her project involved partnering with international government agencies to improve a landslide situational awareness model for the Dominican Republic through the integration of NASA Earth Observations. She was also awarded a 2019 SSAI Scholarship for her work at NASA DEVELOP. At Georgia Tech, Gigi enjoys being a Sustainable Undergraduate Research Fellow and the opportunity to work in Dr. Ted Russell's research group. She also studied abroad on the Pacific Program and spoke at the 2017 New Student Convocation ceremony. In her free time, Gigi loves playing violin in the Georgia Tech Symphony Orchestra, spending time outdoors, and learning new cheesy puns.
Hannah Verboncoeur
-
May, 2019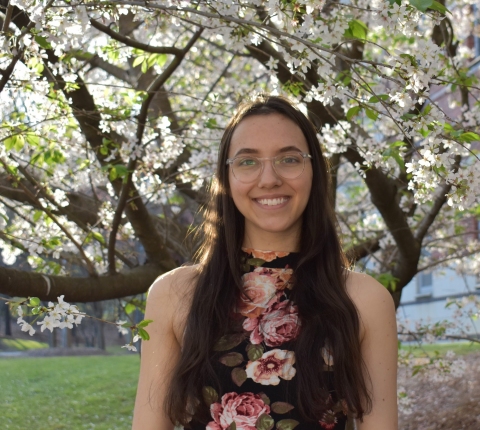 Hannah Verboncoeur is a 2nd year EAS undergraduate major pursuing the research option with interests in glacial geophysics. Her early research focused on the geomorphological processes of the earth's surface with Dr. Ken Ferrier, including chemical depletion in regolith, bedrock frost fracture, and knickpoint propagation. She has been a researcher in an NSF summer REU program and is currently preparing for a summer fieldwork position on the Juneau Icefield between Alaska and Canada, where she'll be studying ice sheet geophysics using ground-penetrating radar techniques. When she returns, she will dive into glaciological research with Dr. Alexander Robel, learning as much as she can about the science she's so passionate about. Hannah is a founding officer of Georgia Tech's Earth science honor fraternity Sigma Gamma Epsilon, the EAS representative on the Undergraduate House of Representatives, and an active recruiter of prospective EAS students. In her spare time, Hannah is an avid foodie, adventurous traveler, and loves watching standup comedy. In the future, she plans to work towards her PhD and continue developing her career as a glaciologist.
Brad Rubin
-
April, 2019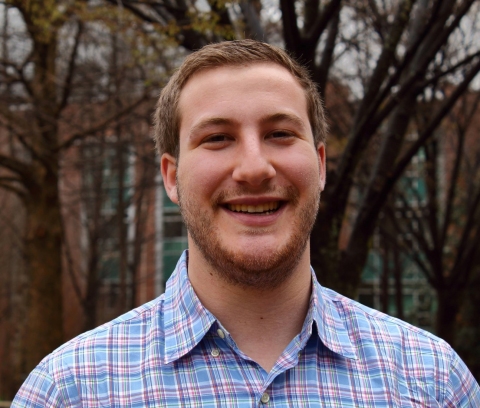 Brad Rubin is a third year EAS Major with a Meteorology focus. Brad's main interests are severe weather cyclogenesis, operational forecasting, meteorological consulting, and (occasionally) storm chasing. He is an active member of the American Meteorological Society (AMS); he currently serves as President of Georgia Tech's AMS student chapter, StORM Club, and he attended the 2019 AMS Student Conference. He is currently researching jet superposition events and near-miss events under the guidance of Dr. Zachary Handlos, and plans to pursue a Master's degree. He is a brother of Phi Delta Theta and a member of the Sting Hunger Club on campus. He enjoys playing basketball, fishing, and cooking.
Sara Tonks
-
March, 2019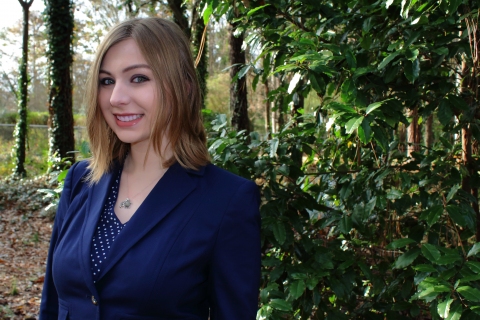 Sara Tonks a third year BS/MS student majoring in Earth and Atmospheric Sciences with a focus in Meteorology. She is most interested in severe weather, emergency management, meteorological data analysis, and fieldwork. She is an active member of the American Meteorological Society (AMS); she currently serves as Vice President of Georgia Tech's AMS student chapter, StORM Club, and she attended the 2019 AMS Student Conference. She has TA'd EAS 1600 (Introduction to Environmental Sciences) and EAS 1601 (Habitable Worlds). She is a Brother of Kappa Kappa Psi, National Honorary Band Service Fraternity. In her free time, she enjoys playing guitar, writing, and hiking.
Xinyi (Camilla) Liu
-
February, 2019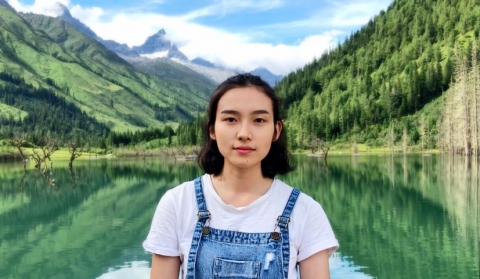 Xinyi (Camilla) Liu is a 3rd year senior EAS undergraduate major with a minor in German. She will begin her PhD in Fall 2019. Her undergraduate research has focused on landscape and early life evolution, and her most recent project involves Earth system modelling with Dr. Chris Reinhard. She is an EAS lab TA, a member of Sigma Gamma Epsilon, a PURA recipient, and an Alternative Break Coordinator in GT Trailblazers. Camilla is from China. She enjoys travelling, especially in the Himalayas, playing badminton, playing the Chinese flute, translating books, travel photography, and trying all sort of new things.
Pages