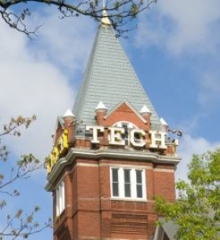 Villanova University, Charles Widger School of Law
Please briefly describe your current job:
I am concentrating on patent and environmental law.
What is your favorite part of your current position:
My favorite part is being able to combine my science and engineering experience with the study of law.
How did your EAS education prepare you for your current job?:
My EAS education provided me with valuable knowledge needed for patent and environmental law. It also gave me a strong foundation in communication skills.
What do you wish you had known as an EAS undergraduate in order to land the job of your dreams?:
I wish I had known how important networking is. Having connections to people in your career can open up opportunities you may not otherwise find.