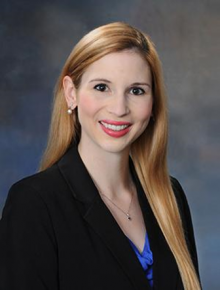 Orthopedic surgery, Baylor College of Medicine
What is your favorite part of your current position:
My favorite aspect of orthopedic surgery is the ability to take something that is broken or worn down (e.g. a broken leg or a well-used hip joint) and fix or replace what is needed. This allows my patients to regain their abilities to walk, play sports, and enjoy their everyday activities.
How did your EAS education prepare you for your current job?:
Although there might not be a clear connection between EAS and medicine on the surface, I actually found there are several aspects of the two fields which are similar. For example, when formulating a weather forecast there are several variables to consider including temperature, barometric pressure, and wind speed. In the medical field you employ the same type of analysis to arrive at a patient's diagnosis by examining their past medical history, symptoms, and imaging studies.