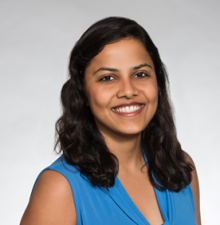 Please briefly describe your current job:
I'm a graduate student getting my Masters in Public Administration (MPA) at the University of Washington.
What is your favorite part of your current position:
I'm enjoying being able to build on my background from Georgia Tech's EAS program to figure out how data science can help policymakers can make better decisions. The hope is to make information more accessible so that decisions are more evidence-based rather than relationship and anecdotal-based. The hope is to increase the efficiency of policymaking in general, as well as improve the quality of the policies that are put out, particularly in the environmental space.
How did your EAS education prepare you for your current job?:
It's been great to have a strong statistics background (from classes like Quantitative Analysis and Environmental Data Analysis) and familiarity with programming because of Georgia Tech. Because I already knew MATLAB (through classes like CS1371), I've been able to teach myself other computing languages and jump into data science more easily. It's also been very helpful to have a scientists' background generally while discussing the politics of environmental science -- people do listen to me more when I bring out my undergraduate research work modeling ocean acidification in the California Current System.
What do you wish you had known as an EAS undergraduate in order to land the job of your dreams?:
While I'm not working full-time right now, I did have some pretty cool full-time positions at The Nature Conservancy and Coeio (a green funeral start-up) before deciding to jump back into school. If I could go back, I would tell myself not to worry as much about grades and worry more about understanding the material, being curious about it, and connecting more meaningfully with professors. Many parts of the EAS curriculum are relevant, from the semester-long field work you get to do in Geochemistry to the investigations you get to do with data in Environmental Data Analysis. However, how you spend your time as a student is as relevant to landing your dream job as the content itself. During interviews, I was asked many questions about prioritizing tasks, project management, and leadership skills, which I mostly answered using my experiences as a student outside of class.